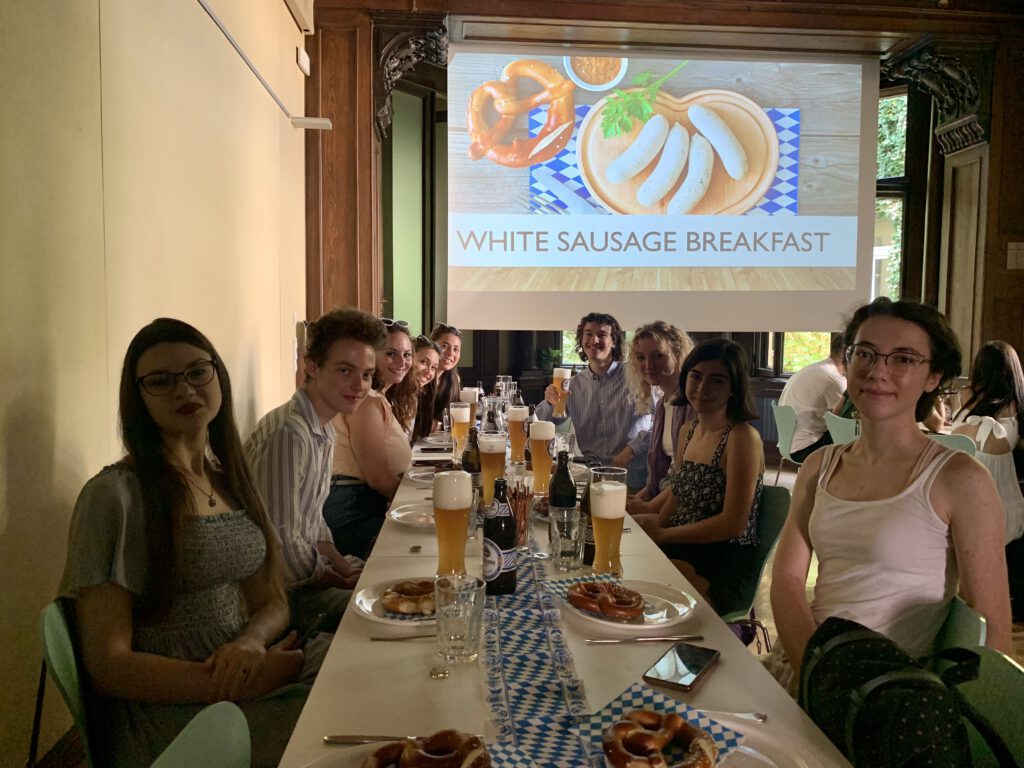 One of the main objectives of AEGEE is promoting intercultural experiences. Therefore, we at AEGEE-Bamberg, are organizing cultural events for Erasmus students to facilitate intercultural exchange. These events are also an opportunity for our members to make friends from all over Europe and acquiring intercultural competencies.
Weißwurst-Breakfast
---
Since we are located in Bavaria, we are proud to offer a traditional "Weißwurst-Frühstück" to our European friends. It consist of a German "Brezn" and a Bavarian white sausage. This is accompanied by a German "Weißbier", which is a traditional German whear beer. This breakfast takes place ones every semester and is completely free for participants.
Beer-Tasting
---
Bamberg is especially famous for the broad variety of beers it offers and all the different breweries which are located in the city. There are currently eleven different breweries located in the city, each of them offering their own special type of beer. Specifically, famous is the so called "Rauchbier" a type of smoked beer that you can only find in this region.
At AEGEE-Bamberg, we want to promote this cultural heritage and bring it closer to Erasmus students spending their time in Bamberg. Therefore, we offer a beer tasting for Erasmus students to make them experience Bamberg's beer culture. This tasting takes place every semester and is completely free for participants. Of course, our members are also invited to join.